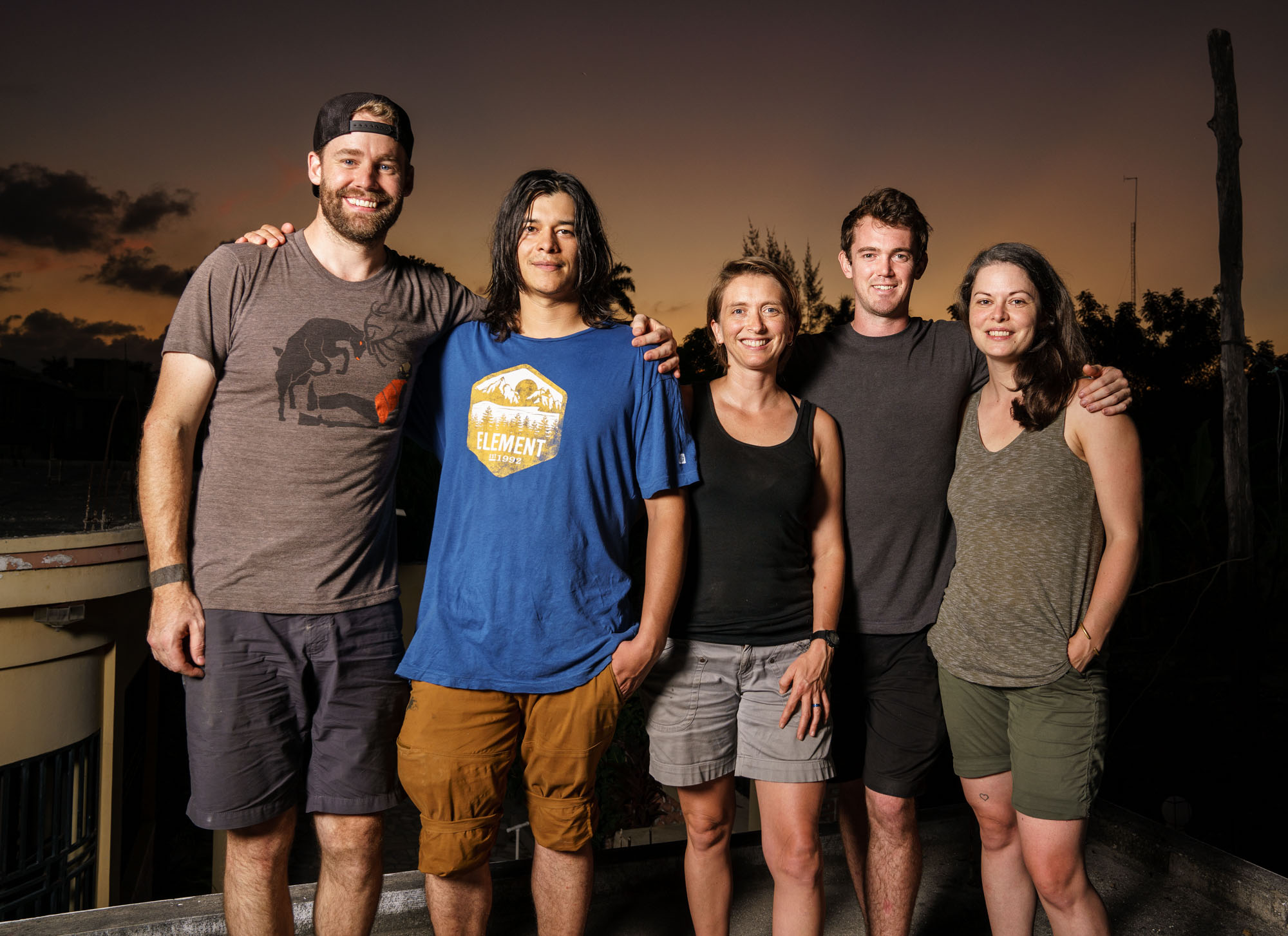 Not About Me Teaser
Scheduled Release January 2020
Not About Me is a feature documentary that tells the story of an idealistic teenager from Canada's far North who volunteers at a Haitian orphanage in the aftermath of the 2010 earthquake. Disturbed by the children's living conditions, she's shocked to learn most are not true "orphans," but have been given up by their families in the hope of a better life. Faced with the challenges of living in the poorest country in the western hemisphere, she begins a crusade to shut down the country's for-profit orphanage system. A decade later, she has learned that to truly help Haiti she had to let go of her own ego and ideas and open her mind to a different way of giving.
MAKE A DIFFERENCE
This feature-length documentary will tell the story of Morgan Wienberg and her community-based organization, Little Footprints Big Steps, as a way to explore the larger themes of human trafficking, international aid and appropriate "giving" against the backdrop of family reunification and the importance of supporting local institutions as a means of international development.
Sansmamans "The motherless ones"
Morgan Wienberg was raised in the far North of Cananda. An honour-roll student and class valedictorian, she had every opportunity at her disposal. But a post-high school volunteer trip to Haitian orphanage changed the course of her life. Shocked by what she saw, the 18-year old decided to forgo university and stayed in Haiti where she worked with the local government to shut down the corrupt orphanage and began reuniting the children living there with their families.
Stepping Forward
In 2011 she started Little Footprints, Big Steps, a child protection organization that focuses on community-based solutions as an alternative to the institutionalization of children. Today, Little Footprints has helped hundreds of children transition from orphanages and the streets back to their homes and communities by supporting personal empowerment and economic self-sufficiency of Haitian families.
Dèyè mòn, gen mòn "Beyond mountains, more mountains"
It hasn't been easy. While she came to Haiti with the best intentions, she made a lot of mistakes. But she persevered - learning, healing and growing by facing her personal challenges and pushing through the obstacles thrown up by the country itself. Her journey of self-realization – moving from a naïve "savior" to finally finding success as a supportive "friend" – is one that mirrors the changes that need to happen with international aid if the world truly wants to make a difference in countries like Haiti.
Tout moun se moun "Every person is a person"
Today Morgan has found her stride by working with locals to find solutions that work for them. What the children needed was simple, but to provide it, Morgan had to check her own ego and expectations in order to find a sustainable way to help the children and their families. And to find a real home for both them and herself.
Ayiti p'ap peri "Haiti will never be finished"
Important plot points include the 2010 earthquake in Port-au-Prince and deluge of international aid that flowed into the country; Morgan's journey as a volunteer and her discovery of the dark side of orphanages; her journey to establish safehouses and transition programs to help reunite and support vulnerable families; Morgan facing the realities of mental and emotional trauma for both herself and the children and families in need; and her revelation that to truly help in Haiti, she needed to be lifting Haitians and their institutions up, not putting herself front and centre – that helping people isn't about her ego, but about doing the right thing.
Do the right thing
Shot in high-definition, this 44-minute film is a character study a young optimist and humanitarian who faces the reality of what truly helping the disadvantaged requires. Using archival footage shot during the first four years of her trying to establish her foundation, Little Footprints Big Steps, and images and interviews from today, we see the evolution of Morgan and the children and families she is trying to help. The story is told through interviews with Morgan, the children, families, Haitian officials and international aid representatives and Morgan's family members.
THE HARD FACTS
750 orphanages in Haiti
30,000 children in orphanages
80% children in orphanages have at least one living parent
Only 35 orphanages meet minimum standards of IBESR (Haitian social services)
$70 Million (unregulated) per year is provided to orphanages by private donors (equivalent to 1/3 annual US official aid to Haiti)
90% of private donations comes from North America
90% of private donations are faith-based.
Together we are stronger
Thank you to our production funders:
Canada Media Fund, Yukon Production Fund , Northwestel Community TV
And to our community sponsors and supporters who helped make this film happen:
Air North, Ketza Construction, Kobashi & Zedda, Midnight Light Media, PJ Productions, Ordish & Ordish, Lamarche & Lang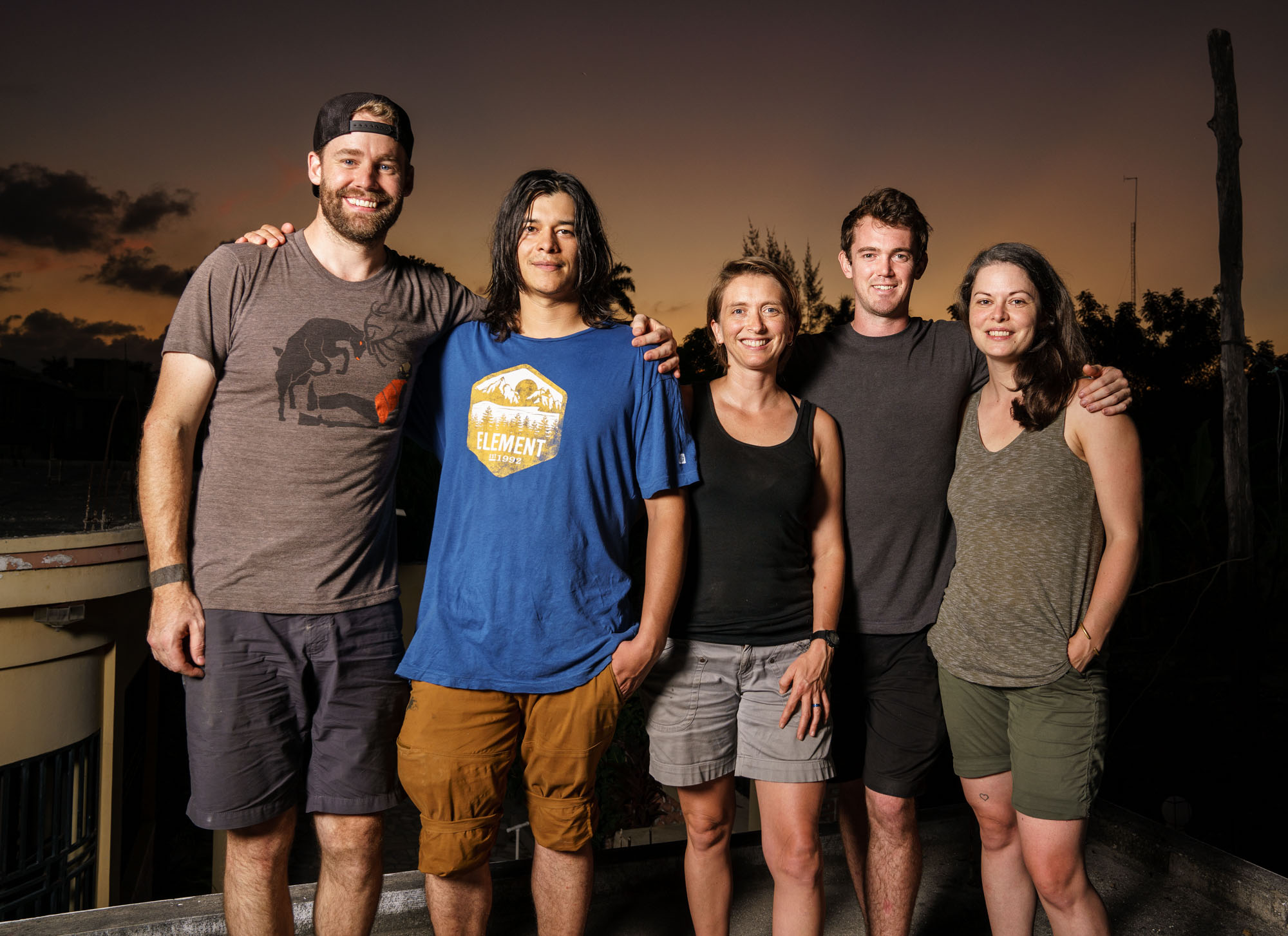 THE CREW
From left to right:
Gary Bremner (photographer and digital media lead), Mike Code (sound and drone operator), Kelly Milner (producer/director), Marty O'Brien (director of photography), Naomi Mark (field director and production assistant)